Hey Everybody! I've decided to do a series on Blog design!
Now first of all, I am NOT an expert. I have never had any training or anything. I know how to
play
with HTML but don't really understand it. But I am good with the internet and figuring things out! haha.
I have been playing with HTML and designs since way back in Middle school (WOW!!!) and myspace layouts! And now I have moved on to Blogger!
Blogger is the only one I am familiar with right now but many of these tutorials will work in most blog sites.
So the first thing before beginning this series that I thought would be good to know how to do is make a
Test Blog.
A test blog is a great way test out all of your backgrounds, headers, and anything else without making your real blog look all wacky!
I actually have two test blogs because I'm always trying new things hehe.
How to Make a "Test Blog"
1. Open Blogger and go to your Dashboard. Click on the link in the upper-right hand corner called "Create a Blog"
2. Name Your Blog. Name is something Like "Jami's Test Blog" or just "Test blog" or something to that effect.
Then fill in the url you want. This doesn't really matter since you won't be giving it out to people. Maybe take your current url and add test to the end.
3. Now choose the template. If you want to alter it and all then pick the first option "Minima". This is the best template that allows you to alter everything you want!
4. You're Done!
Now you can start playing around with your design and your real blog won't be effected. Okay now let's make your Test Blog not show up with your real blog!
If you don't hide your test blog then it will show up in your profile, like this: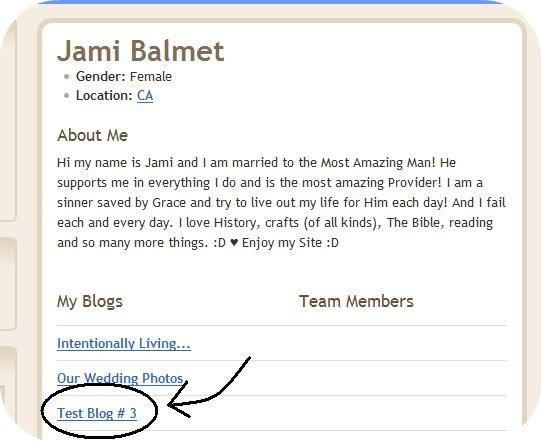 So to hide your test blog...
How to Hide your Test Blog
1. Go back to your dashboard.
2. Go to "Edit Profile" on the left hand side.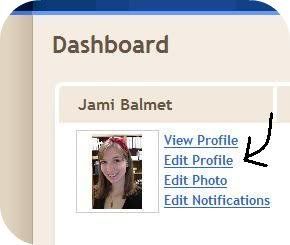 3. Under the privacy heading look for the link called "Show My Blogs". Click on the link to the right called "Select Blogs to Display". You can then select which blogs you want to show up on your profile.
So this way all your secret blog designs will stay secret until you reveal your all new design to everyone :D
I know this is a pretty simple tutorial but is essential to know before we begin more advaced tutorials.
Please let me know if you are having any trouble with this and I'll try to help! Good luck and let me know what kind of tutorials you would like to see!
Happy Blogging :D