Today is my in-laws 25th Wedding Anniversary!!
They have been married 25 years today! They are such a great example to us and we hope that we will be just as in love when we hit our big 25! We look forward to another 25 years celebrating and living life with you :) We love you both! You are such an inspiration to us and truly teach what it means to have a Biblical God-honoring marriage. Thank you from all of your kids for being such a godly example.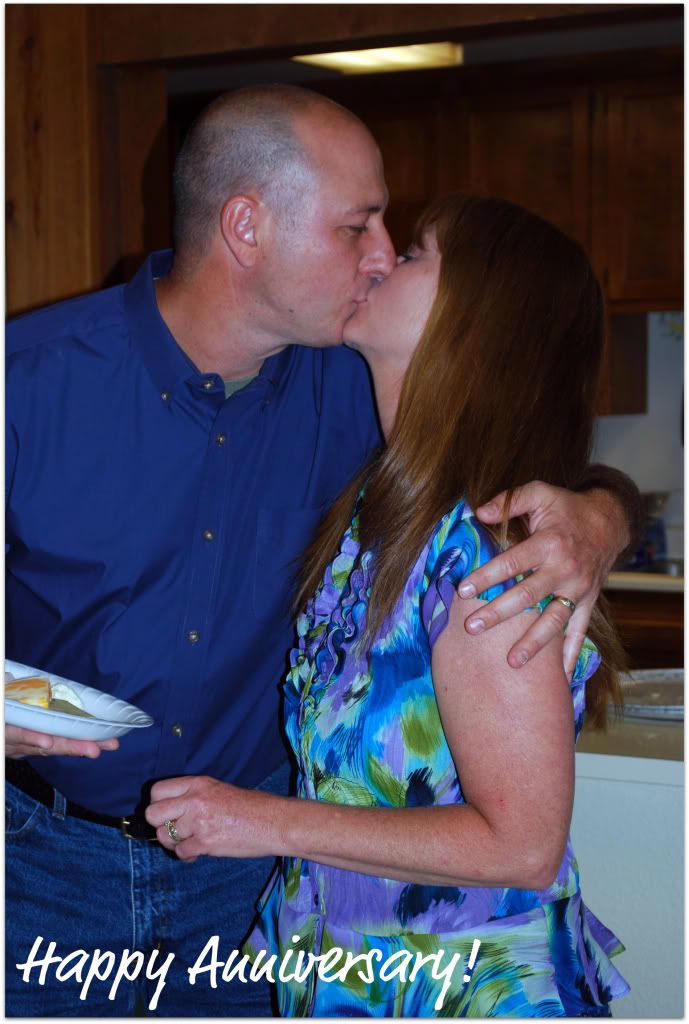 So this weekend we were all sneaky and threw them a surprise party! It turned out great but at times was really hard keeping it a surprise.
We had the party on Saturday. It was great! Our parents live about 500 miles from us so I flew up on Thursday morning and my mom and my sisters in law spent Thursday and Friday shopping and cooking. The my hubby drove up Friday night after work and we surprised them on Saturday! My in-laws didn't even know we were in town!
It was a great surprise and a terrific weekend ♥
Happy Anniversary Mom & Dad

♥